Beverly, MA. 2 Bedroom Unit. $2,500.00 plus utilities.
Off street parking. 2nd & 3rd floor townhouse style.
2 full bathrooms. FHA by gas heat and hot water.
Utilities extra. One month deposit required.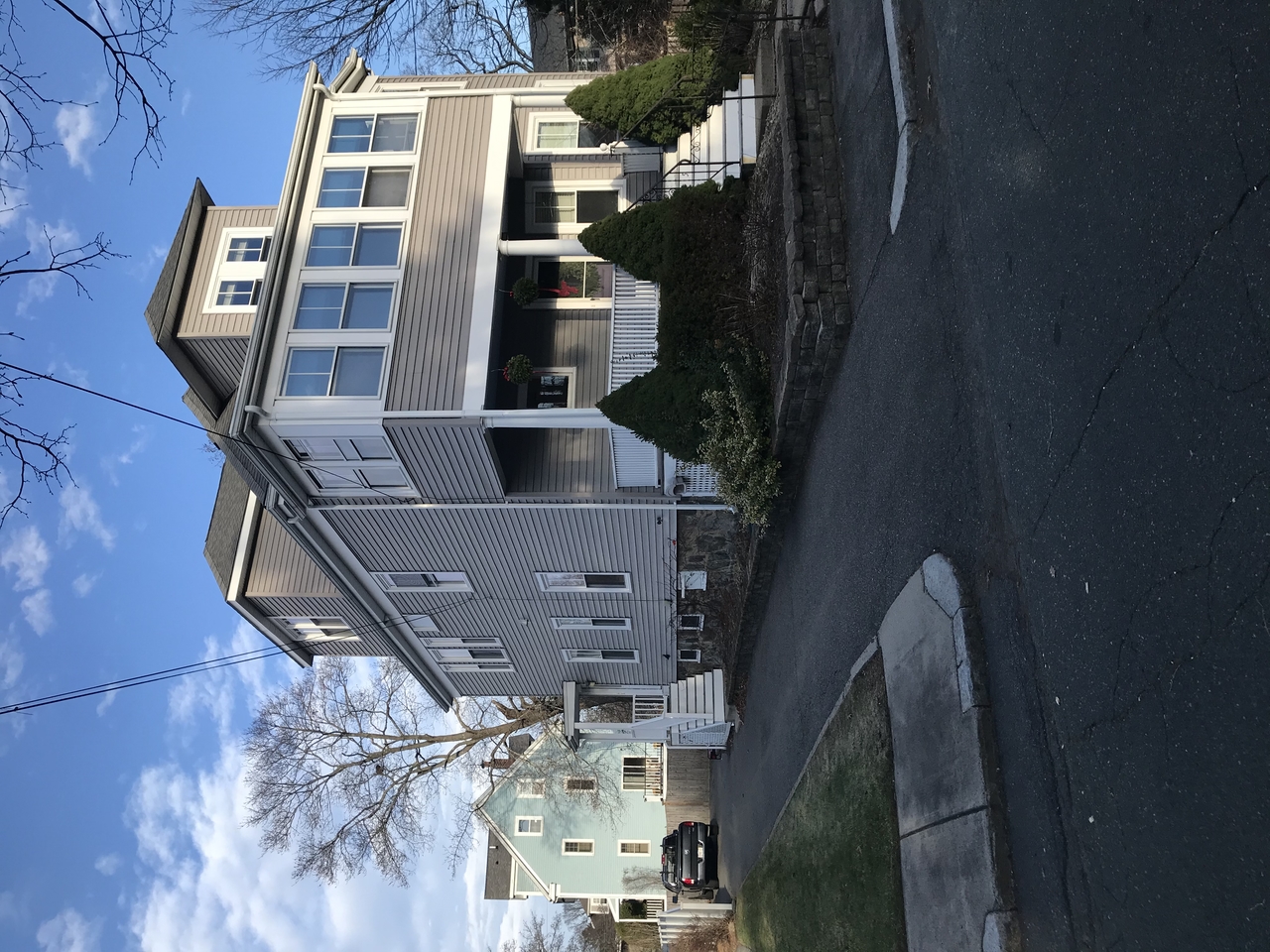 Commercial Space
Small shared office space in the heart of downtown Salem, MA.
Common waiting room with 3 private offices.
Rent one for $400.00-$525.00 per month or rent all 3 for $1,250.00 per month.
Call now for a showing. 978-922-2202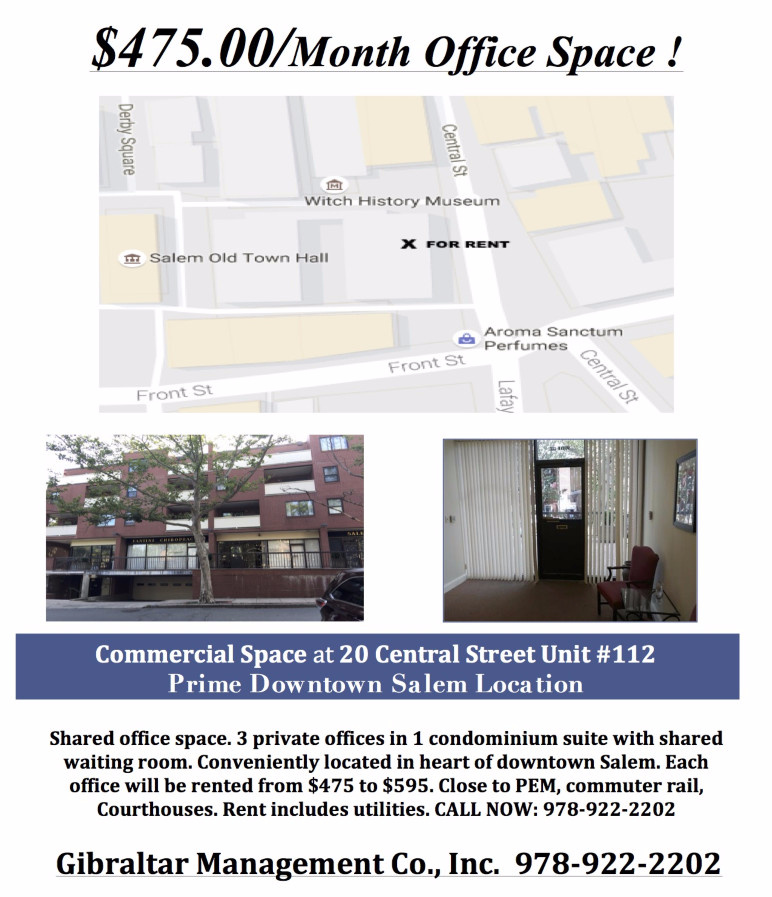 Large 3 bedroom, 5 room 1st floor unit.
Roslyn Street, Salem, MA
Available June 1, 2017
$2,195.00 plus utilities
Call 978-922-2202

Lafayette Street, Salem, MA
Walk to College.
Very nice 1 bedroom unit.
Balcony, fully applianced kitchen.
Washer & Dryer in building
Gas heat. $1,595.00 plus utilities.

Bay View Terrace, Danvers
2 bedroom unit. Fully Applianced.
Deeded parking. Coin-op Laundry.
$1,300.00 plus (inexpensive) utilities.
978-922-2202

_____________________________________________________________________
Fabulous Downtown Salem, MA unit available February 1, 2019!
One bedroom on Essex Street.
Elevator building. Large rooms with multiple
closets: 700+ square feet
$1,595.00 plus utilities